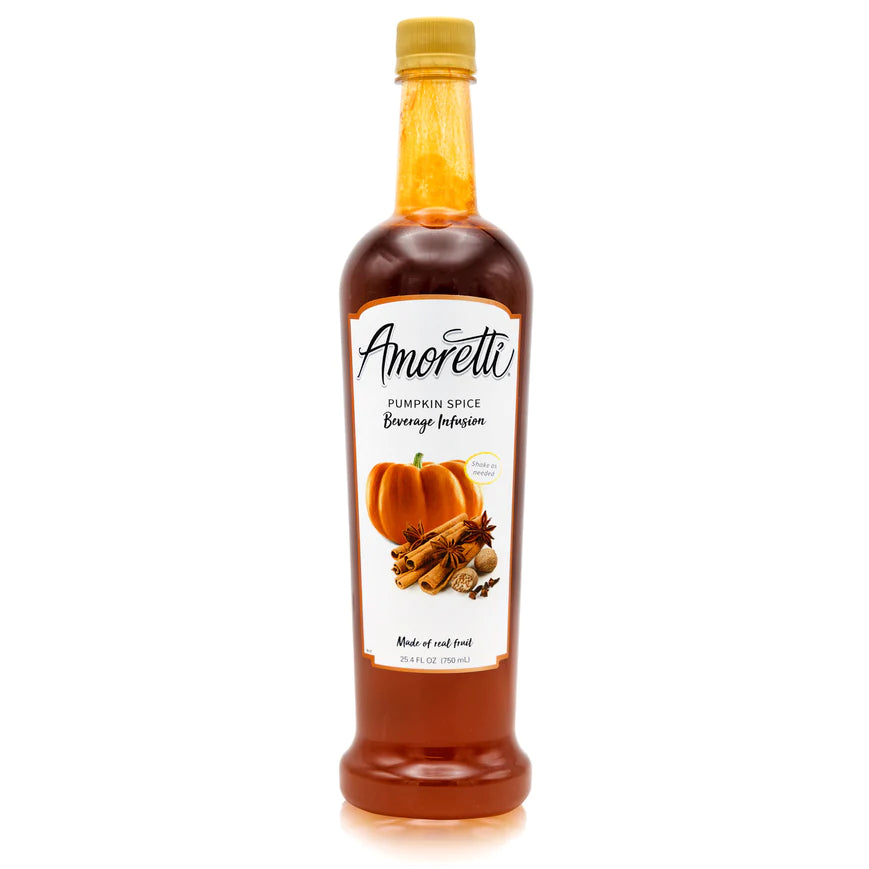 Pumpkin Spice Beverage Infusion
Amoretti® Pumpkin Spice Beverage Infusion brings all the warmth and spice of Fall into your craft beverages! Enjoy the deliciousness and coziness of pumpkin spice in your drink no matter the season or time of the year. Experience the Amoretti® difference today!
Preservative-Free
Naturally Flavored
Consistent Flavor Guaranteed
Beautiful Color
Kosher Pareve
Vegan
TTB Approved
Non-GMO
Highly Concentrated
Shelf-Stable*
Includes 1 Free Pump**
Proudly Handcrafted in Southern California
UPC:719416341989
*All Amoretti Beverage Infusions remain shelf-stable even after opening. For optimal color retention of reds, please refrigerate. Shake well before use.

**1 Pump is included for single bottle, 750ml 6-pack, and 750ml 12-pack sizes. Gallons, Buckets (6 gallon), Drums (55 gallon), Totes (275 gallon) also available.

Infuse seltzers, teas, iced teas, spirits, liquors, hard ciders, craft beer, champagnes, waters, lemonades, highballs, sangrias, Italian sodas, & more!
Craft flavorful martinis, cocktails, mocktails, & more!