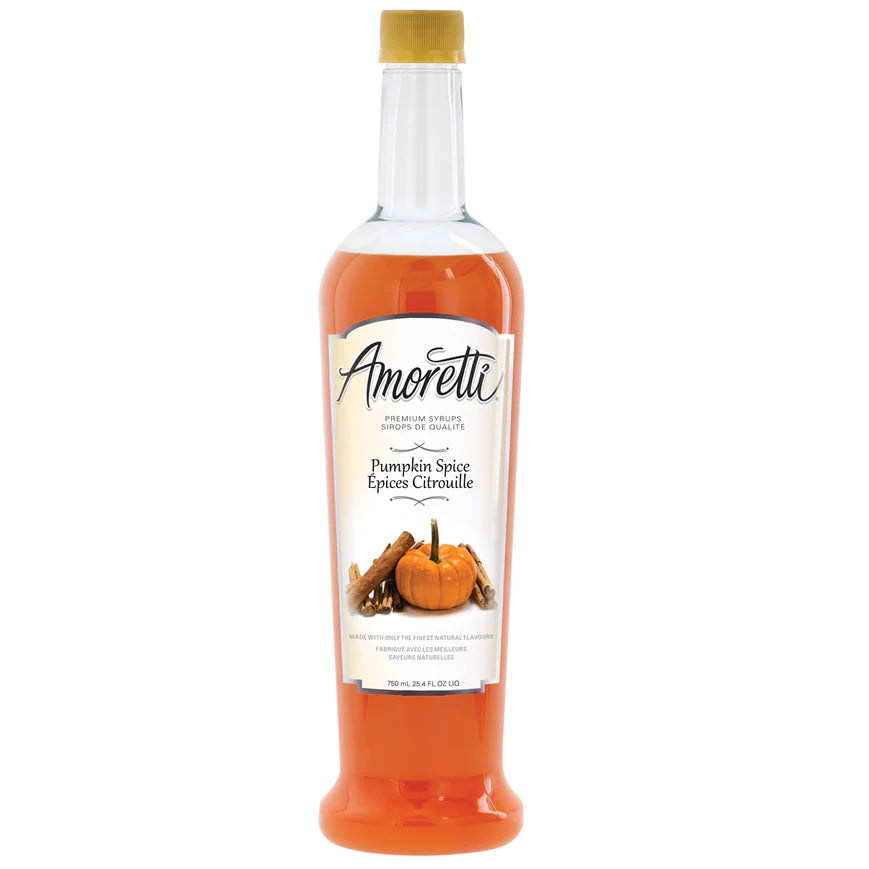 Gourmet Pumpkin Spice Syrup
Amoretti's Premium Pumpkin Spice Syrup offers a sophisticated and complex take on the beloved spices traditionally found in a pumpkin pie. Intense spice notes of cinnamon with undertones of nutmeg and clove lead to a full-bodied flavor profile and aroma delivered straight into your favorite beverage and dessert applications! Empower your imagination — with Amoretti!
Item #AS-72
Naturally flavored

Preservative Free
No Crystallization
No Artificial Sweetener
94 Servings Per Bottle
35 Calories Per Serving
1 Free Portion-Controlling Pump
No Curdling of Milk
Gluten Free
GMO/GEO Free*
Kosher Pareve
Proudly handcrafted in Southern California

Cold Beverages:

 Iced Teas, Milkshakes, Smoothies, Italian sodas, Cocktails, Frappuccinos


Hot Beverages:

 Coffee, Tea, Hot Cocoa


Dessert Topping:

 Drizzle atop or incorporate into your favorite Waffles, Pancakes, Ice Creams, Cupcakes and more!