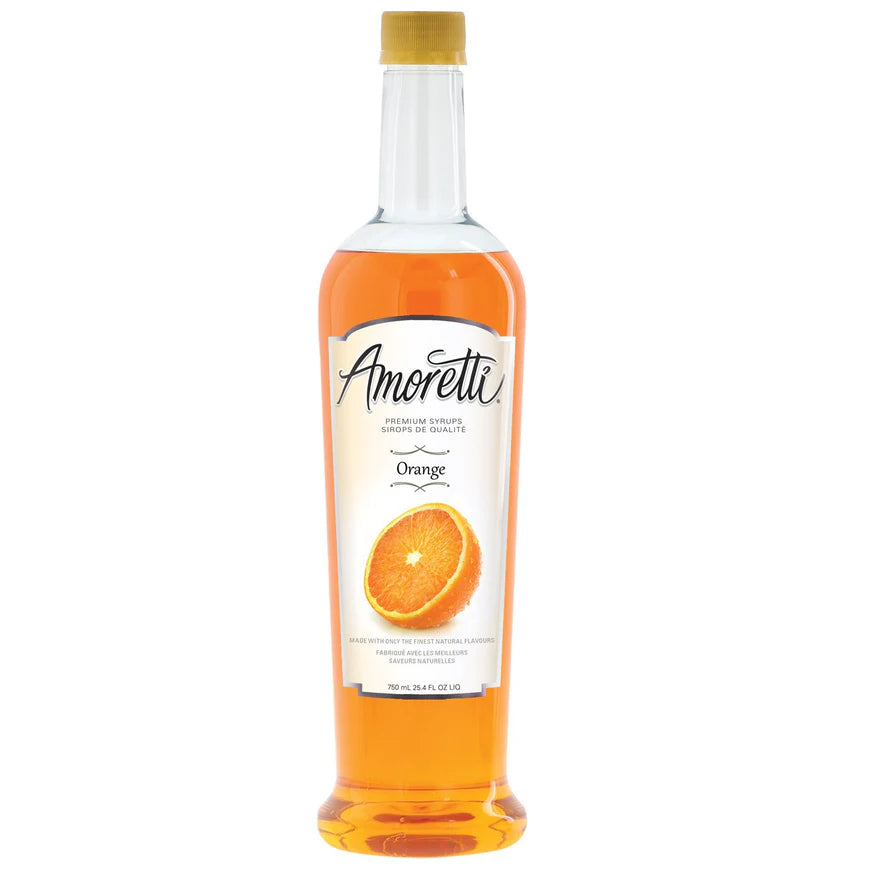 Gourmet Orange Syrup
Amoretti's Premium Orange Syrup delivers the refreshing aromatic notes of zesty, sweet orange straight into your favorite beverage and dessert applications. Our perfected balance of sweetness and tartness will invigorate your taste buds and provide a refreshing spin to all your gourmet creations. Empower your imagination — with Amoretti!
Item #AS-72
Naturally flavored

Preservative Free
No Crystallization
No Artificial Sweetener
94 Servings Per Bottle
35 Calories Per Serving
1 Free Portion-Controlling Pump
No Curdling of Milk
Gluten Free
GMO/GEO Free*
Kosher Pareve
Proudly handcrafted in Southern California

Cold Beverages:

 Iced Teas, Milkshakes, Smoothies, Italian sodas, Cocktails, Frappuccinos


Hot Beverages:

 Coffee, Tea, Hot Cocoa


Dessert Topping:

 Drizzle atop or incorporate into your favorite Waffles, Pancakes, Ice Creams, Cupcakes and more!