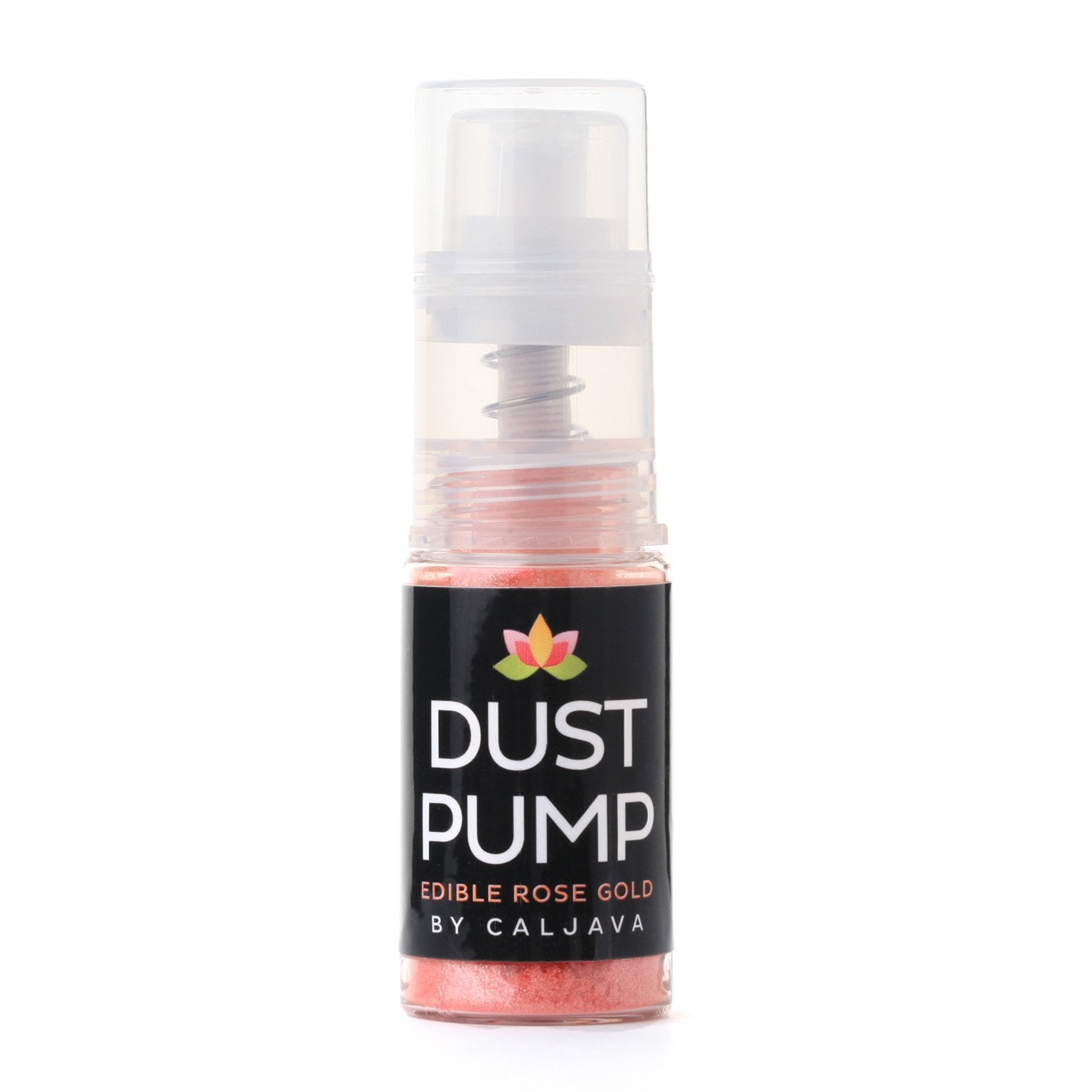 Dust Pump - Rose Gold
Edible Dust in an easy-to-use Dust Pump Bottle. Now apply Rose Gold Dust on all types of edible surfaces without using a brush. Simply point a 3-4 inches away from the object and press firmly on the pump to spray the dry dust. 
Filled with lustrous food grade pearlescent dust. This Dust Pump is great for buttercream, fondant, iced cupcakes, cookies, chocolates, sugarflowers and more.
Color:  Rose Gold  |  Size:  2g  |  Edible  |  Vegan  |  Nut Free