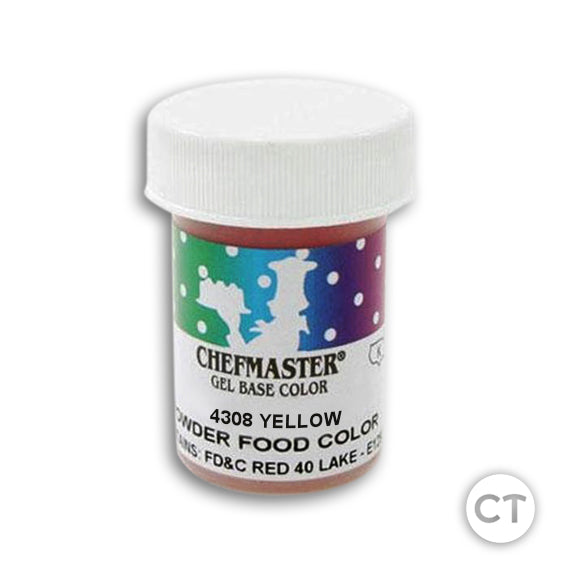 Chefmaster Powder Food Color - Yellow 3gr
3 grams powdered food coloring. Use in chocolates, dry mixes and many other foods where water is prohibited. Use sparingly as powdered food colors are very concentrated and may stain hands, mouth or clothing.
These "fat soluble" Powder Colors impart vibrant rich color to cocoa butter and white chocolate.
*Not water soluble color.

Each bottle contains:  3 grams
Plastic jars with twist cap.
Chefmaster®, with over 80 years of experience in food coloring and edible products.
Made in USA